REINVENT MANUFACTURING


IN

TODAY'S VUCA WORLD
WEBINAR
Resilience in Uncertain Times
Like many industries, the process industry is increasingly VUCA—Volatile, Uncertain, Complex, and Ambiguous. This creates all kinds of challenges at strategical, tactical, and operational levels. Industry 4.0 can help meet today's challenges, but can technology do it alone? No. People, teamed with technology, are needed at the most critical times in the manufacturing process.

Industry 5.0 puts people back at the center of the manufacturing process. Digital solutions enable greater collaboration, transparency, and increased communication when you need it most – when changing conditions and unanticipated crises occur in a rapidly changing environment. In this 45-minute interactive webinar, we will

> explain what Industry 5.0 is,
> discuss how it helps to address the challenges of a VUCA world and
> show how people together with technology are at the core of the solution.

Our speakers are strategy expert, consultant and author Dr. Jeroen Kraaijenbrink and founder and CEO of eschbach, Andreas Eschbach.
Wednesday
Nov 30, 2022
16.00 - 17.00 CET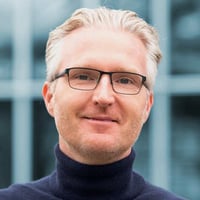 Dr. Jeroen Kraaijenbrink
Dr. Jeroen Kraaijenbrink has been consulting and mentoring CEOs and leaders for over 10 years. Based on his combined professional and academic experience, his key strength is turning fragmented ideas and plans into a coherent strategy that people will actually execute. With his 20+ years venture as an academic in strategy and management theory, he has written several articles to improve strategy, management and organization.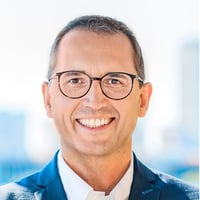 Andreas Eschbach
Andreas Eschbach is the founder and CEO of the software company eschbach and the inventor of the industry-leading platform Shiftconnector®. The Plant Process Management (PPM) software helps production teams stay safe and work smarter through better information sharing and collaboration.
Smarter Plant. Safer Plant. Stronger Plant.